Kazoku - An educational card game
Presentation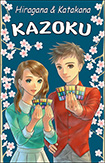 Kazoku is an educational card game developped by Japanophone. With Kazoku, learning kanas while playing iseasy, quick and fun!
You can play with Kazoku several ways, mainly with the Happy Families and the Happy Kanas games.
Happy Families may be more appropriate to young players, while Happy Kanas will please players who are more advanced or motivated in their learning of the Japanese characters.
You'll find variations of these rules as well. See » the rules.
Composition of the card game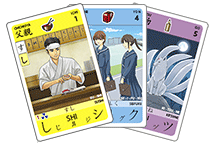 45 cards, spread in 9 families of 5 members, each illustrating a kana and a word using this kana.
Joker cards, usefull for the Hyppy Kanas game.
Rules cards.
Cards with a table of all the hiragana and the katakana, as well as a vocabulary card.
Members of each families are: Father, Mother, Son, Daughter and Animal.
(Members call also be called by their numbers so that the youngest may play more easily.)
Families
Tradition
Sport
City
School
Cooking
Art
Country side
Mystery
Home
Illustrations
Based on the graphical univers of manga, all the illustrations are made by a professional Japanese mangaka, men and women, working in Japan for most of them.
Each artist has been choosen for their style so that they give their personal style to the family they're in charge.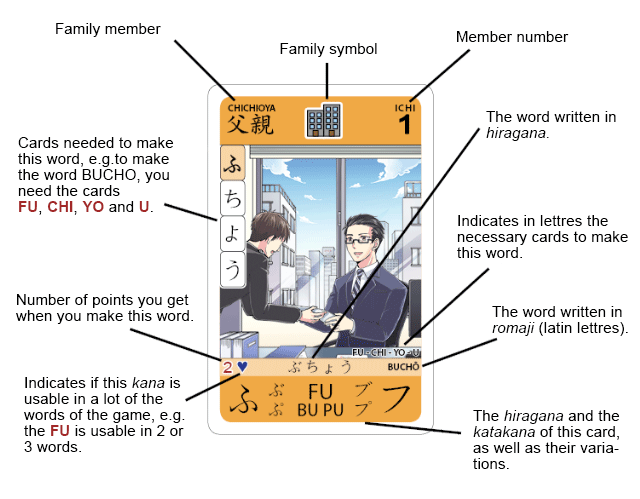 Crowdfunding on ulule
To produce this game, a crowdfunding campaign has been succefully undergone on ulule (June 2017).
The game will soon be put up for sale.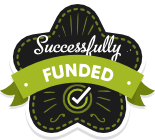 Generous supporters
This projet has been made possible by the following generous supporters.
Margie Wong
(United States)
Christelle Vidal
(France)
Irinaorange
(France)
Juan DE CARLOS
(France)
Brice Ruben
(France)
Nathalie CACHACOU
(France)
Nathalie Stefanelli
(France)
Alice Durassier
(France)
Frédéric Lagrange
(France)
Violaine Couturier
(Luxembourg)
Pierre Faux
(France)
Irene Huang
(United States)
Caroline Blanc
(France)
Brian White
(United States)
Barbara Teruko Burbach
(United States)
Marina Lebeau
(Denmark)
Viviane Lanctot
(Japan)
Thibaut Bleger
(France)
Schons Marc
(Luxembourg)
Zahia Keribedj-Duval
(France)
Sylvain Riondet
(Luxembourg)
Louise Bodin
(France)
Frédéric Festoc
(France)
Elisabeth Laigle
(France)
Marie Betend
(France)
Christophe Clement
(France)
Lau Rouvi
(France)
Sophie Girault
(France)
Cindy Garettaz
(France)
Virginie Vitry
(Belgium)
Isabelle Guesnier
(France)
Clotilde Immel
(France)
Viviane Lanctot
(Japan)
Shaelan
(France)
Laure Paillet
(France)
Florence Collinet
(France)
Laurence Dantoing
(Belgium)
Jeanne Merle
(France)
Véronique Boulard
(France)
Pascale Gille
(Luxembourg)
Styve BOUGIE
(France)
Ann Naomi Takehara
(France)
Olivier Dussurget
(France)
Véronique Palayer
(France)
Charlotte Okamura
(France)
Alexandra Cappadoro
(France)
Fabrice Cosculluela
(France)
Mikael Plasse
(France)
Joëlle Roche
(France)
Carole Devred
(France)
Jérôme UZEL
(France)
Robin MOULARD
(France)
Renaud BOCLET
(France)
Cynthia GIRARD
(France)
Marc Abdaloff
(France)
David Rullier
(France)
Jobert Coralie
(France)
Francois Steffen
(France)
Aurelie Dejoie
(France)
Tyler Alioto
(Spain)
Benoit VINCENT
(France)
Marion Lalanne
(France)
Samantha Servanty Bontempelli
(Switzerland)
Alexandra BROSSARD
(France)
Bruno LENOUVEL
(France)
Olivier Guillo
(France)
Noel Raoult
(France)
Nathalie MURA
(France)